Home | Photo Gallery | About Me | Web Links | Contact
Hello my name is Charles Ardary.
I have taken pictures all my life, sometimes just to remember where I have been and what I have done. Other times I thought the scene would make a good photograph that others might enjoy. Most of my photography is used to take pictures of places I hike. During the past 25 years I have hiked 4500 miles in Washington, Canada, Oregon, and California and seen some wonderful places and scenes. I hope you enjoy the ones you see here.After switching to digital photography eight years ago, I started to work harder at taking good photographs and not just take pictures. The digital camera helped because of the immediate feedback and the possibility of taking many different exposures without wasting a lot of film. I started experimenting and getting more proficient and developing my philosophy of photography.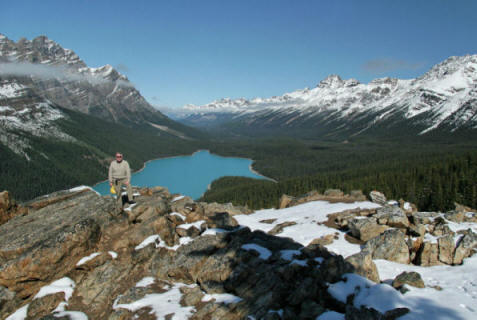 Cameras: Currently I am using a Canon EOS 20D and a Canon Digital Rebel T3i.
This site was last updated 01-Jun-2011